Blaenau Gwent Heritage Forum
Fforwm Treftadaeth Blaenau Gwent
Keeping Welsh History Alive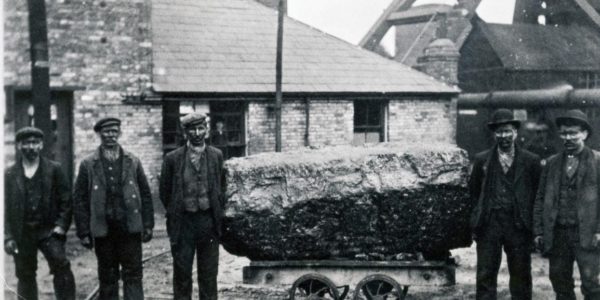 blaenau-gwent-heritage-forum.co.uk
© This photo is reproduced here with the kind permission of Brian Hillier
 The Area of Blaenau Gwent
Aerial view of Blaenau Gwent
---
Abertillery – Beaufort – Brynmawr  – Ebbw Vale – Nantyglo
– Tredegar 
---
Blaenau Gwent Heritage Forum includes the history of the Rhymney area (now in Caerphilly Borough) and that of the Blaenafon area (now in Torfaen Borough) as well as  the territory  between these locations.
Blaenau Gwent

and its surrounding area was at the forefront of the industrial revolution in the 19th century. It is a county rich with historic buildings, ancient monuments and important heritage sites, set within very attractive  landscapes. 
Gwent

was the Welsh kingdom founded by Caradoc Freichfras that succeeded the Roman occupation of native Silurian territory in south Wales.  It stretched from the river Rhymney to the river Wye, and it may also have extended east of the river Wye into to the area called Cantref Coch in Welsh and known in English as The Forest of Dean. 
The Blaenau

are the mountainous uplands of this historic Gwent kingdom and they extend from Blaen Rhymni to Blaen Llwyd. 
Upcoming Events in November
---
Free Talk – The Turn of the Wheel
Thursday 14th November
Rodger Burchell, our speaker this month, will be talking about the evolution of the water wheel and looking specifically at some local mills.
---
Interested? Click here to go to the 'What's On' Page
4.11.19
NOVEMBER TALK
Have a look at the details of our next monthly talk on the What's On page. It will be about the evolution of the water wheel and our speaker, Rodger Burchell, will be looking at some local water mills in particular.
Everyone is welcome and there will be time for a cup of tea and cake in the Orchid tea room afterwards.
26.10.19
HISTORICAL WALK AROUND BEAUFORT AREA
I have just added a printed edition of this walk to the shop for £7 (inclusive of UK p&p).
24.10.19
JOURNAL – EDITION 24
This is currently being proofread and will be available for download, or as a hard copy, within the next 2 weeks.
24.10.19
CHRISTMAS OFFER
5 journals for £10
I am starting to feel festive so have just added an offer for Christmas. Look out for ONLINE CHRISTMAS OFFER on our Journals page. Choose 5 of our back copies, full of fascinating articles for just £10. Receive your copies by email.
24.10.19
JOURNALS PAGE
I have just updated this page. Did you know that you can browse the Contents of all of our Journals, either by opening a separate page, or individually, by opening the link for each Journal?
21.10.19
FORUM  CHRISTMAS LUNCH
I have uploaded details for our meal on 20th December.  You will soon be able to buy a ticket for this event online.