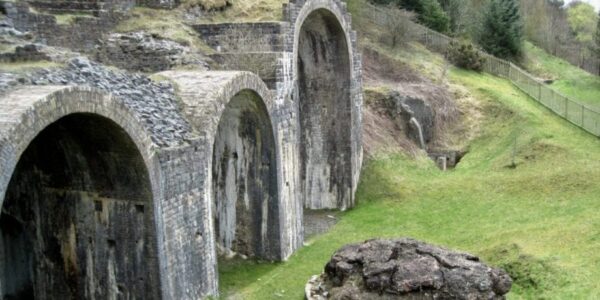 Friday 20th December
---
Meeting

– Tredegar Library
11.00 – 12.00 noon
All are welcome
Friday 20th December
---

Christmas Lunch in the Miners' Room
Bedwellty House
12.00 for 12.30
Seating for 25 – 18 tickets sold
---
The Miners' Room seats 25 people comfortably and bedwellty House are offering very nice menu choices. If you would like to join us, buy a ticket by clicking below or through our Online Shop page. Don't forget to add your meal choices to your order.

Interested in Joining In?
---
£23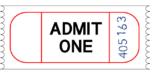 MENU
---
TO START
Spiced Pork Terrine with Port and Cranberries, served on toasted ciabatta with chutney (GF)
Marinated Garlic & Herb Butterfly Prawns (GF)
Leek & Potato Soup (GF)
Roasted Chicken Tikka Fillet Skewers with sour cream compliment
Fruit Juice (V,Ve,GF)
Vegetable Crudités served with sourdough and tomato & red pepper compliment (V,Ve,GF)
MAIN COURSE
Traditional Roast Turkey served with homemade roast potatoes, pigs in blankets and seasonal vegetables (GF)
Slow Roasted Beef served with homemade Yorkshire pudding, roast potatoes and seasonal vegetables (GF)
Luxury Nut Roast with Cranberry and Cashew Nuts served with roast potatoes and seasonal vegetables (V,Ve,GF)
Mushroom, Cranberry & Brie Wellington served with roast potatoes and seasonal vegetables (V)
Portobello Mushroom, Sweet Potato and Stout Open Tart (V,Ve,GF)
FOR DESSERT
Traditional Christmas Pudding with warm brandy sauce (V,Ve,GF)
Raspberry & White Chocolate Cheesecake
Blackcurrant & Prosecco Cheesecake (V,GF)
Golden Chocolate & Salted Caramel Tart (V,Ve – GF variation available)
Cheeseboard

Thursday 9th January 
---
Introduction to Blaenau Gwent
Talk – Bedwellty House, Tredegar

Friday 17th January
---
Meeting – Tredegar Library
10.00am – 11.ooam
All are welcome

2020 TALKS PROGRAMME
2nd Thursday each month at 2.00pm
Bedwellty House
Next year our Talks Programme will focus on the discovering aspects of Blaenau Gwent. An overview and focus on six key areas will form the basis of these talks and these are listed below.
This event is still being planned and our speakers are currently being booked. It is therefore possible that a few small changes might still take place.

Discover Blaenau Gwent
Thursday 9th January
An Introduction to Blaenau Gwent
Speaker: tbc
---
Thursday 13th February
 Abertillery and Llanhilleth
Speaker: Kerry Livesey
---
Thursday 12th March
Unexpected Buildings in Brynmawr
Speaker: Eifion Lloyd Davies
---
April
Nantyglo and Blaina
Speaker: (tbc)
---
Thursday 14th May
Beaufort and Rassau
Speaker: Rodger Burchell
---
Thursday 11th June
Ebbw Vale and Cwm
Speaker: tbc
Thursday 9th July
Tredegar and Sirhowy
Speaker: tbc
---
August

– No talk
---
Thursday 10th September
Trefil
Speaker: tbc
---
Thursday 8th October
Cwm
Speaker: Martyn Morgan Jones
---
Thursday 12th November
Talk tbc
Speaker: tbc
---
December –

no talk

Trip – May 2020                                                                         
We are currently in the process of organising a coach trip to Senghenydd Mining Memorial and Garden and Llancaiach Fawr Manor. New details are being added almost daily, so please call back if you are interested in joining us.
Senghenydd Colliery Disaster 1913
At 8.00am on Tuesday 14 October 1913 a huge explosion rocked the small  town of Senghenydd, to the north of Caerphilly. It came from the coal mine belonging to the Universal Colliery.
This explosion, and subsequent release of poisonous gas, killed 439 miners, (both men and boys) making the Senghenydd pit disaster the most lethal and tragic mining disaster in British history.
Llancaiach Fawr Manor
Built in 1550 for Dafydd ap Richard, Llancaiach Fawr was designed to be easily defended during the turbulent reigns of Tudor kings and queens. It is one of the finest examples of a semi-fortified manor house in Wales today.
It has been  restored and furnished as it would have been in 1645 and all of the furnishings in the rooms are accurate reproductions of items from the time of the Prichard's in the 16th and 17th centuries.
Would you like to take part in our online survey?
Blaenau Gwent County Borough Council would welcome your thoughts and ideas as to how Aneurin Bevan's legacy can be marked in the area he represented. The information you provide will be anonymous unless you choose to include your contact information at the end of the survey.
 https://www.surveymonkey.co.uk/r/M2BFX5R
If you would like to contact somebody about this project then please email
3rd Friday each month at 10.00am
Tredegar Library