Print, Buy and Download Options
MONTHLY MEETINGS 2018
PRINT or DOWNLOAD – list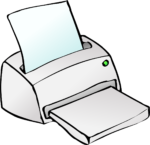 Print-friendly option
Heritage Day 2018
Saturday 20th October 
TICKET PRICE – 
£15
Tickets can easily be bought through our online shop
Celebrating Women in the 20th Century
9.30 – 15.30
…a little bit about our speakers…
---
ALAN BURGE – 
Minnie Pallister
Alun first came across Minnie Pallister forty years ago when researching the labour movement in South Wales. Two years ago he put aside the history of the co-operative movement on which he was working to dedicate himself to finding out more about Minnie which has taken him far and wide including Bexhill, Welwyn Garden City and Almondbury.
Alun lived and worked in Latin America for years and then worked for 10 years in the Department of Social Justice of the Welsh Government.
---
DAVID LLEWELLYN – Marie Stopes  
Dr David Llewellyn is a keen and experienced family and local historian, particularly with regard to Abertillery, where he was born and bred. An academic research molecular biologist by training and former profession, he is now involved professionally in landscape and community-based development and research, involving storytelling approaches amongst others. He established the original Abertillery Online website back in 1995 where the Tyleri Tales section featured little-known stories of the area's heritage, including the Marie Stopes connection.
He is currently heading up the development of the proposed Valleys Landscape Park with the Valleys Taskforce team in Welsh Government.
---
PETER STRONG – Women in WW2
Peter Strong is Secretary of Caldicot Local History Society and of Gwent County History Association.  Before retirement he was Head of History at Caldicot Comprehensive School. He is the author of the chapters on the two world wars in the five volume History of Gwent published by University of Wales Press.
He is currently co-ordinating a lottery-funded 'Journey's End' project to commemorate the centenary of the 1918 armistice.
---
DR. ELIN JONES – Suffragettes and Winning the Vote for Women  
Our  full and varied programme looks at the important roles women have played throughout the years.
WHEN

: 2n
d Thursday of  month
WHERE

: Bedwellty House
TIME

: 14
.30 -15.30
COST:

 
 – Free
January

 – 

Thursday 11th
Local Railways
Speaker: Gerald Davies
---
February

 – 

Thursday 8th
George Paget – Hero or Villain?
Speaker: John Watkins
---
March

 – 

Thursday 8th
What's in a Name?
Speaker: Eifion Lloyd Davies
---
April

 – 

Thursday 12th
Guardian
Speaker: Meg Gurney
---
May – 

Thursday 10th
Trefil Tramroad
Speaker: John Evans
---
June

 – 

Thursday 14th
Two Brynmawr Disasters
Speaker: Eifion Lloyd Davies
---
July

 – 

Thursday 12th
Rhymney Iron Works
Speaker: Bill Smith
---
August
No talk
---
September

 – 

Thursday 13th
Tredegar Town Clock
Speaker: Ralph James
---
October – Thursday 11th 
Explosive Times! Celebrating and conserving the Glyn Neath Gunpowder Works.
Saturday- 20th October
HERITAGE DAY
---
November

 – 

Thursday 8
Davrian to Darrian – The Story of a Car with a Welsh Connection 
Speaker: Martyn Morgan Jones
---
December
No talk
WHEN

: 
3rd Friday of  month
WHERE

: Tredegar Library
TIME

: 10
.00 -11.00
January

– Friday 19th
---
February

– Friday 16th
---
March

– Friday 16th
---
April

– Friday 20th
---
May

– Friday 18th
---
June

– Friday 15th
---
July

– Friday 20th
---
August

– no meeting
---
September

– Friday 21st
---
October

– Friday 19th
---
November

– Friday 16th
---
December

– Friday 21st